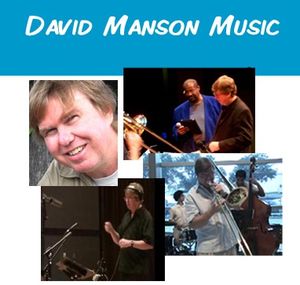 Hello and welcome to the online home of David Manson, Composer/Arranger & Music Contractor.  Over the years, I've worked in the music business in diverse areas including jazz, orchestral, world music, rock and chamber music. I teach jazz studies and recording arts at St. Petersburg College and direct the annual St. Petersburg Jazz Festival. I've provided music for events at Artis Naples, Straz Center, Salvador Dali Museum, Boca Grande, Miami International Jazz Fest, Ringling Museum, Clearwater Jazz Holiday, Chihuly Collection, Historic Asolo Theatre, Brasil Arts Festival,  Art Center at Bonita Springs, St. Petersburg Museum of Fine Arts, Palladium Theater, First Night, Lights On Tampa, many weddings and much more. My original music has been placed in shows on HBO, AMC, Fox, ABC, Showtime and WB.

Based in the Tampa Bay area, I offer musical services and welcome any inquiries you may have concerning my work. I only work with professional and reliable musicians.  If you need live music for your special event, please call or email and l will assist in every way to make your event perfect. From Great Gatsby to Rat Pack to Brazilian samba to New Orleans grooves - I can provide music for your themed events.
I am grateful to Creative Pinellas and The National Endowment for the Arts for their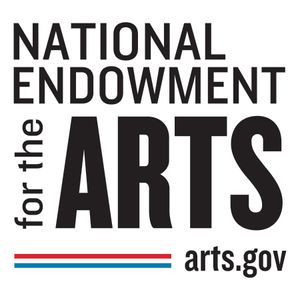 support of my compositional projects during the 2022-23 season!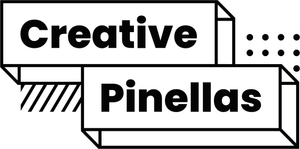 My ensembles:

O Som Do Jazz
"On Sunday, July 8, the O Som Do Jazz Sextet performed to a packed Side Door cabaret room at the Palladium. Attendees lounged to the pitch-perfect sounds of the experienced jazzy players; a sonorous mix of instrumental numbers, classic Brazilian pop and sultry samba...  Dynamic and subtly passionate, Moraes sang with a range that went from whisper soft to belly-socking belt-outs, drawing from Brazilian greats like Elis Regina." - Julie Garisto, Creative Loafing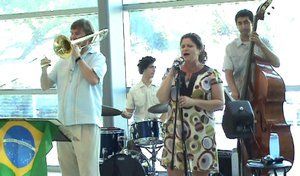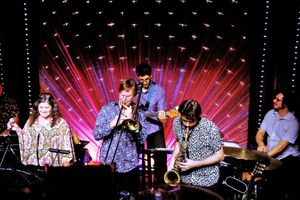 O Som Do Jazz (the Sound of Jazz in Portuguese) recaptures the grace, energy and spirit of 1960s Brazilian Bossa Nova & samba-jazz. The Tampa Bay-based group features Rio de Janeiro singer Andrea Moraes Manson. O Som Do Jazz is active with performances at the Clearwater Jazz Holiday, Salvador Dali Museum, Historic Asolo Theatre, Palladium Theater and in wedding receptions, special events and festivals. If you want authentic Brazilian music, this is the band!

Rio de Janeiro singer, Andrea


O Som Do Jazz web site: www.osomdojazz.com

YouTube videos: 
compilation of live shows - https://www.youtube.com/watch?v=AtokKHGMIds
at the Salvador Dali Museum - https://www.youtube.com/watch?v=AV9BWA71q3w


Helios Jazz Orchestra
"Best Jazz Group - Best of the Bay" - Tampa Bay Magazine

License To Thrill - Spy Music from Film & TV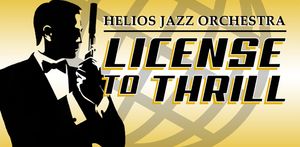 The expanded Helios Jazz Orchestra plays James Bond themes, Mission Impossible, The Prisoner, Get Smart, Soul Bossa Nova and more with singers Jamie Perlow, Ronnie Dee, Andrea Moraes Manson & Sonja Spence.
See promo on Youtube: https://www.youtube.com/watch?v=i1pxsXflpiY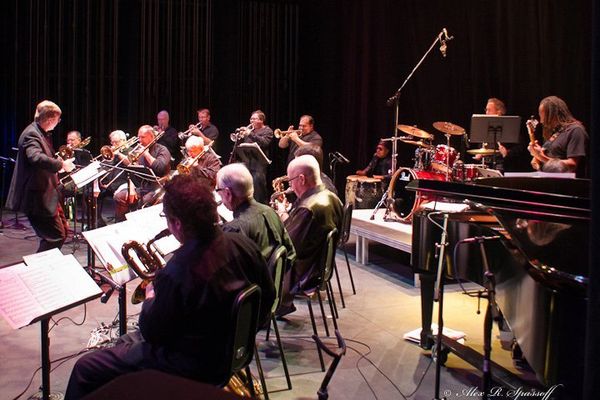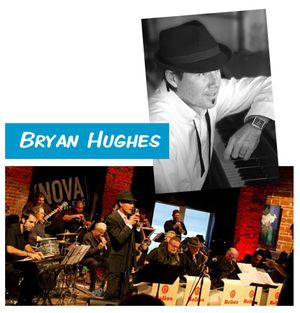 The Helios Jazz Orchestra is an 18-member big band (with vocalist) directed by David Manson. Helios is a perfect choice for upscale wedding receptions, corporate and festival events. Repertoire ranges from Latin to Swing to Bebop and beyond. The group (formed in late 2008) has been featured in the Clearwater Jazz Holiday, Ybor Jazz Festival, WMNF Jazz Jam, SPC Jazz Festival and the Sarasota Big Band Bash. An American treasure, there is nothing like the sound of a great big band!

YouTube videos:

Bryan & Helios playing "Ain't That A Kick In The Head" - https://www.youtube.com/watch?v=wPITn1565ZU
Lorri & Helios playing "Almost Like Being in Love" - https://www.youtube.com/watch?v=tnrZ1eByVaA
Whitney & Helios playing "This Can't Be Love" - https://www.youtube.com/watch?v=7xU-A-Pxd3M
Dancers at NOVA 535: www.youtube.com/watch?v=zhMQ3QeyZEg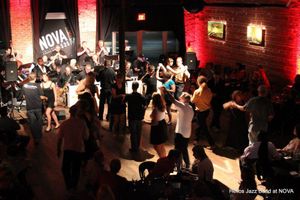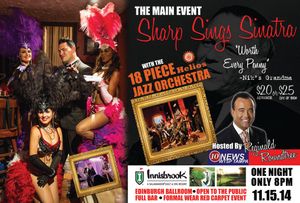 Helios blog site:  www.heliosjazzorchestra.blogspot.com/


Helios Swingtet
"It was "s'wonderful, s'marvelous" to hear Denise Moore's sultry tunes, backed by the Helios Swingtet at H.B. Plant Museum's annual Great Gatsby Party at the University of Tampa. She would have been as much a hit 100 years ago, when it was the Tampa Bay Hotel, as she was that October evening in Fletcher Lounge." Amy Scherzer - Tampa Bay Times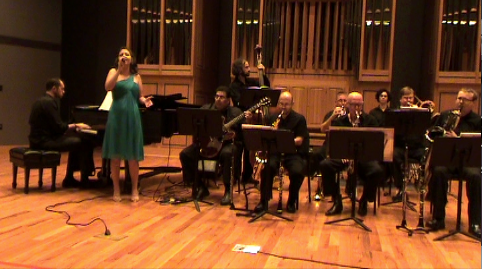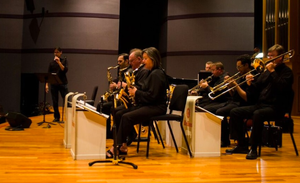 Made up of the best musicians from the Helios Jazz Orchestra, the Helios Swingtet is a 7, 9 or 10-piece jazz big band with several possible singers including Sasha Tuck, Jamie Perlow, Denise Moore, Andrea Manson & Bryan Hughes. The band performs Great Gatsby, Rat Pack and Sinatra themes, jazz standards, Swing, ballads, Latin jazz and more. A wedding reception favorite, the Helios Swingtet is a great little big band!

YouTube video:
www.youtube.com/watch?v=5ZqilNIz9qo

MIFU
"The raucously entertaining roving band that kicked off last year's GASP! with a blast of sound." - Creative Loafing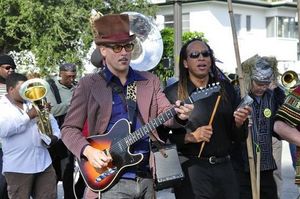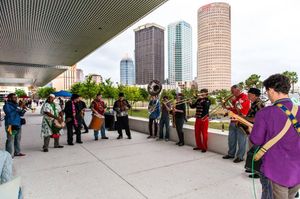 MIFU (the Mobile Itinerant Funk Unit) is a self-contained, New Orleans-style street band that plays funk, jazz and world music. Made up of the finest musicians in the Tampa Bay area, the group performed at the opening of the new Salvador Dali Museum, St. Petersburg Pride, WMNF-FM Tropical Heat Wave and Gasp! (Gasparilla Fringe Festival). If you want funky music to liven up your event and interact with audiences, MIFU is your band!

YouTube video:
at the opening of the new Salvador Dali Museum -http://www.youtube.com/watch?v=axAtQEIsb7Q

Glorious Brass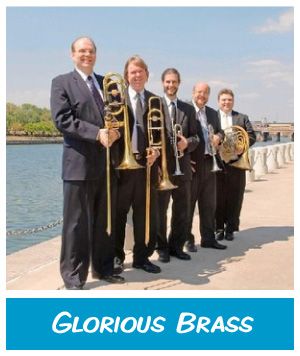 A brass quintet in demand for weddings and outdoor events.  This group of orchestral musicians (including members from the Florida Orchestra) can play classical, jazz, Broadway and patriotic music at a very high level of performance... in practically any location.



















Manha Alegre by David Manson